Sephora Mini Haul
Hey ya'll and Happy New Year to you!
This past Xmas, I didn't expect much. All I wanted was some turkey dressing, and peach cobbler. However, my boyfriends parents surprised me with a Sephora gift card. As soon as I opened it...I went on Sephora.com and spent all the gifted money.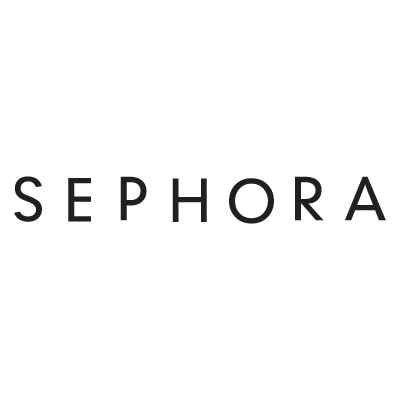 They had a nice little sale going on recently, but I didn't want much. I'm in the process of adding to my personal makeup kit (since I don't really buy makeup for myself) so I thought I'd try some Sephora brand products (because I didn't see a point in getting the brands I wanted because I get a 40% discount on most of the products).
So, I purchased two Items:
Moonshadow Baked Palette
(without flash)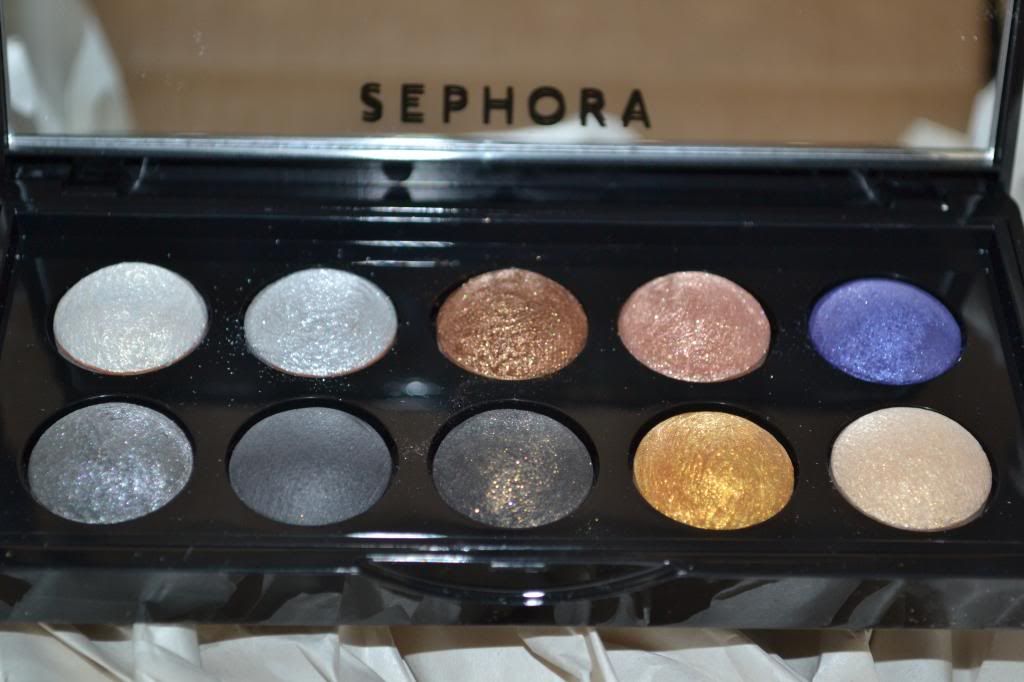 (with flash)
Swatches:
(without flash)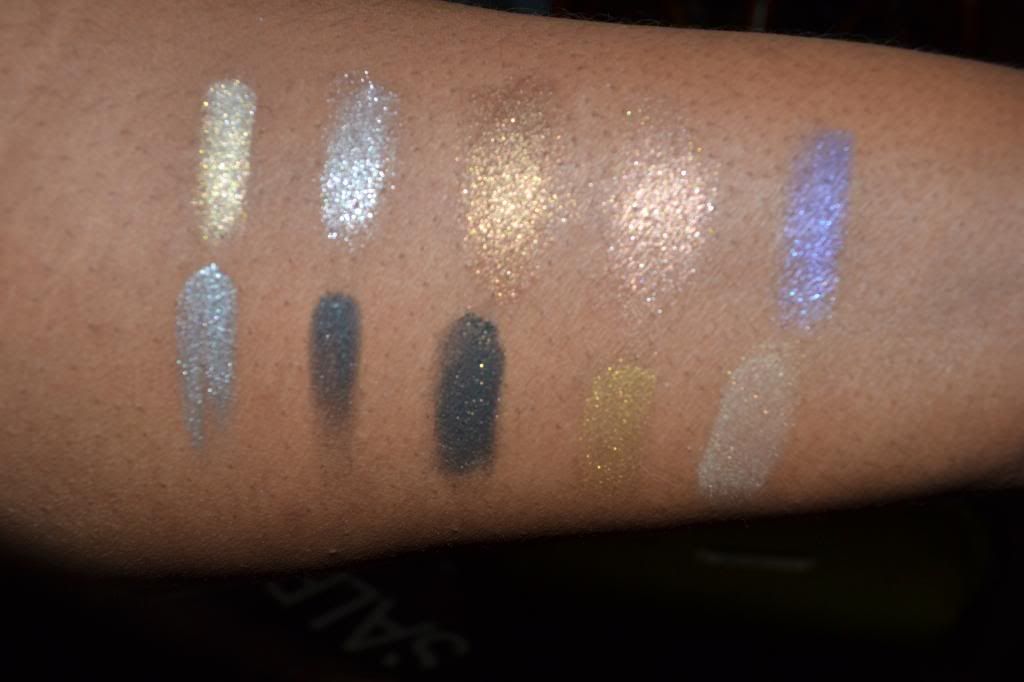 (with flash)
The palettes case is very small, chic, and a little on the thick side (the shadows are domed so that's to be expected). It has this gold reflective geometric pattern that'll look amazing in your purse/satchel/kit. The back of the palette lists all the names of the shadows.
(Isn't that pattern gorgeous!)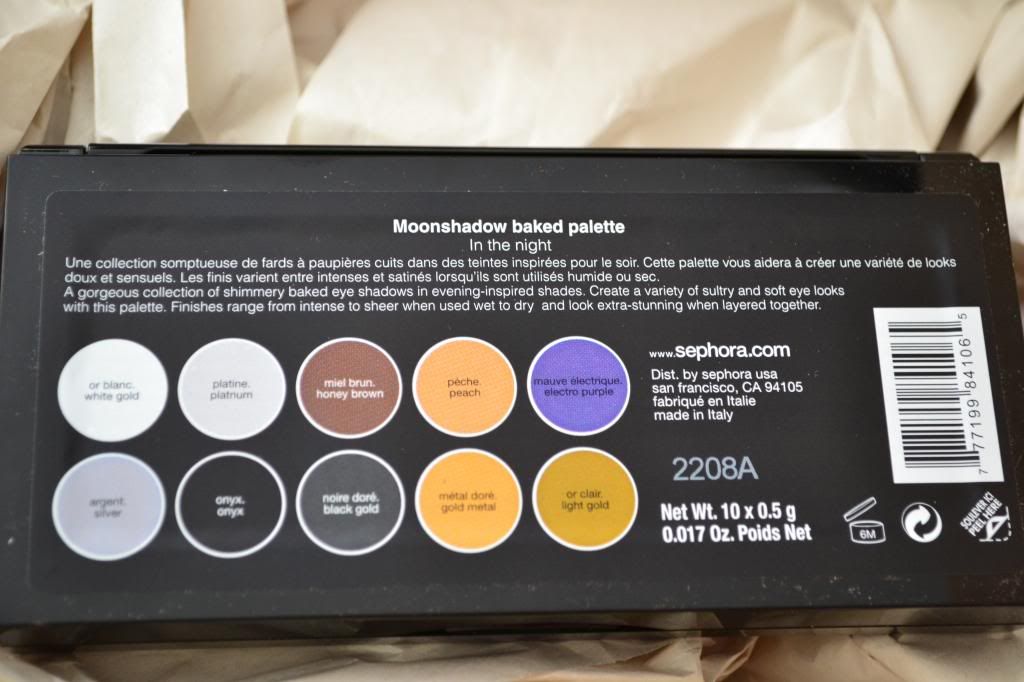 (Detailed Back)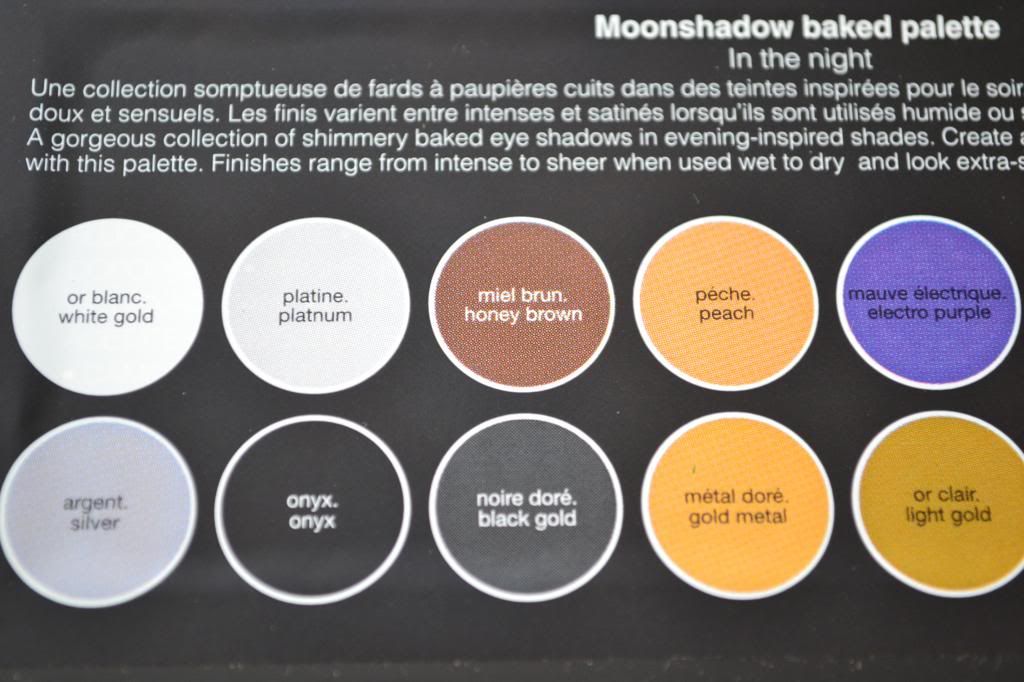 (Close up of the shadow names)
The Shadows:
The quality is amazing. They're not powdery not are they ridiculous shimmery. They apply smoothly and if you wet them, then apply them to your eyes, they colors pop! They're very metallic with subtle shimmer.
Top Row: White Gold, Platinum, Honey Brown, Peach, Electro Purple
Bottom Row: Silver Onyx, Black Gold (my favorite! It's black with gold shimmer), Gold Metal, Light Gold